Welcome to the Ravens Roost 18 Web Site
Ravensfest Awesome Fan Commitment!

Happy Thanksgiving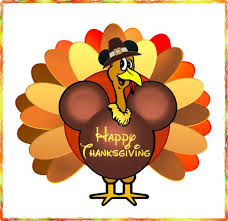 Next Meeting: Monday

25 January

2016 (7pm)
Board Meeting 1 hour before meeting
There will be a short meeting at the Christmas Party Dec 5

Put out by Steve LaPlanche

The contract with the Dunes has been terminated effective 21 Oct. Anyone who had planned on
taking a room for the convention still can call the Dunes and get it on their own.

Thanks for letting me serve the Roost for 24 years as hotel chairman
Calendar of upcoming events

5 December - RR18 Christmas Party
13 December - Ravens home game - Seahawks
20 December - Ravens home game - Chiefs
27 December - Ravens home game - Steelers
Visit our Events page for information on all our upcoming events!


Noteable Notes:
Please let Barbara Mueller know if you are going to the Christmas Party and what dish you are bringing.
Pictures from the Rams tailgate
See more images and full size pictures of our events in our photo galleries!
Click on the links in the banner above and see what we're about!
(XP users - If you get the Information Bar popup saying its blocking active content, right-click it and click Allow Blocked Content, then click OK. Its just the menu buttons and they're perfectly safe.)